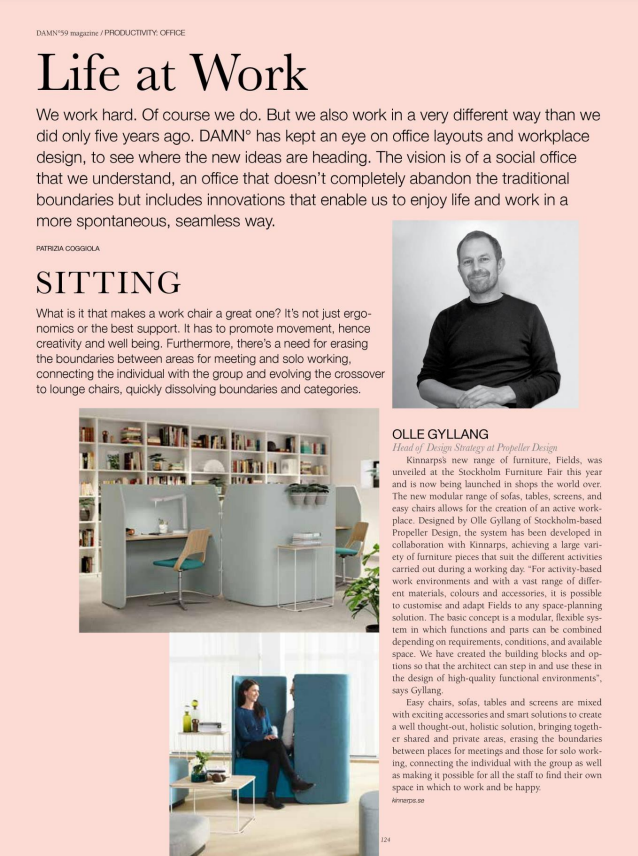 01 Nov

LIFE AT WORK – DAMN MAGAZINE OTTOBRE 2016

We work hard. Of course we do. But we also work in very different way than we did only five years ago. DAMN has kept an eye on ofice layouts and workplace design, to see where the new ideas are heading. The vision is of a social office that we understand, an office that doesn't completely abandon the traditional boundaries but includes innovations that inable us to enjoy life and work in a more spontaneous, seamless way.

SITTING – what is that makes a work chair a great one? It's not just ergonomics or the best support. It has to promote movement, hence creativity and well being. Futhermore, there's a need for erasing the boundaries between areas for meeting and solo working, connecting the individual with the group and evolving the crossover to lounge chairs, quickly dissolving boundaries and categories.